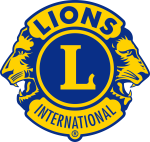 Glenside Lions Club
Our monthly newsletter ePride, is sent out to members and subscribers regularly. If you would like information about ePride please contact us through our contact page.
Annual Art Show. The Glenside Lions Club Art Show is an annual event, held in May at the Burnside Ballroom and has been running most successfully for 22 years. Overall this event has raised in excess of $286,000 for community projects within the Burnside Council area as well as outside groups providing services to the community.
Bookmart. Our Bookmart is the "flag-ship" of the Club's fundraising efforts. This has enabled our Lions Club to engage in our Community service and projects.
Calendar. The Images of Burnside Calendar 2014 is an initiative of the Lions Club of Glenside. The Calendar presents beautiful images of Burnside which were photographed by Italo Verdaro.
Leo Club. The Leo Club at Glenunga International High School is sponsored by our Club. They are engaged in community service and projects, and are involved in the Youth of the Year Quest and the Peace Poster contest.
Youth of the Year. The Glenside Lions Club supports the Lions Youth of the Year Quest each year and invite students from local schools to participate in the Quest which provides students a wonderful opportunity for public speaking and to present their scholastic and community achievements. Our Club has been fortunate to sponsor a wide range of wonderful students and several of our Club winners have moved through to the State Final. The Club donates book vouchers for the Club winners and also to their School for use in the Library.
The Glenside Lions Club bannerette has been completely updated. As a result of some research into the history of Glenside (see history page of this web-site), a totally new design has been adopted. A gum tree, wetlands and the sun are depicted as symbols of our past. As a visiting Lion, you may well be the recipient of a bannerette to take back to your own Club!